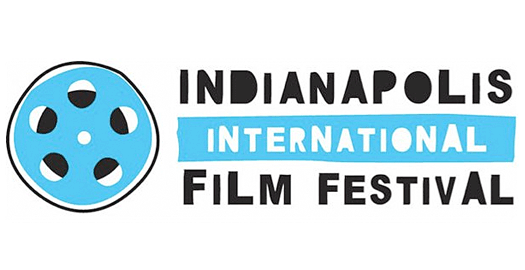 Happy Friday All!
Since we are officially in the midst of one of my favorite Indianapolis events of the year, Indy Film Fest,  I decided this week would be Film Fest themed. Now bear with me- you'll still get your pop culture recap too, if I manage to do this correctly.
Shall we begin?
1) If Rahm Emanuel Got You in the Mood to Groove…
This week happens to also be one of my favorite Chicago events- Taste of Chicago. If you haven't been, it's a fun little explosion of food and music and Chicago awesomeness, and even Rahm Emanuel got in on the action. Turns out Blurred Lines really is the tune you just can't help but get moving for.
Indy Film Fest Pick:
The Bounceback- a lovely tale of unrequited love and Air Sex. (No. For real.)
2) If You Want To Be Your Own LGBT Change In The World…
This week, a group called Hack Marriage debuted a plan to begin changing the definition of marriage across New York- literally. They've started printing off labels and sticking them in dictionaries and reference guides across NYC. Not from the area? They have label templates for you to print off your own. Indianapolis Public Library, I'm coming for you.
Indy Film Fest Pick:
The documentary Mr. Angel, chronicling the life of a transgender advocate, educator and adult film.
3) If You, Too, Think It Is Too Damn Hot…
I love when there is a piece of pop culture universally funny enough that I receive it from no less that seven people. This chick is hilarious- highlights for me include "Everyday is not a damn holiday," and the whole chunk about Satan's ass crack… (Just watch.) And say what you want about her delivery, the concept is everyone agrees- this weather is making everyone gross and grumpy.
Indy Film Fest Pick:
Head out to The Eiteljorg on Thursday, July 25 at 9:30 p.m. for Fall and Winter, a documentary outlining the unfolding environmental crisis.
4) If The Lindsay Lohan/Oprah's Lifeclass Just Can't Premiere Soon Enough…
This week it was announced that Lindsay Lohan would get $2 million dollars for allowing Oprah to "coach" (couch) her, in conjunction with her own OWN reality tv show. Even better- LiLo signed the deal with OWN from her nice padded room at Betty Ford. If that isn't a cry for cuddling time on Oprah's couch, I don't know what is.
Indy Film Fest Pick:
Take a moment to watch Forced Confessions, the tale of filmmaker Maziar Bahari, being forced by the Iranian government to confess for collaborating with the West and espionage. Keep in mind that in some places in the world, when people crowd around the tv, it is to witness human rights violations. That way, when you tune in to the Oprah/LiLo shit show, your view of the world will feel slightly less lopsided.
5) In New Reality News… 
With the announcement of the Emmy nominations this week, it was revealed that Netflix original programming received 17 nods. This was a big deal, as it was the first time a non-network show, a show that had never been broadcast on tv airwaves or shown on cable tv, made its way to the awards circuit. Buzz surrounding this, during the same week Hulu was once again pulled off the selling block, just goes to show- Online programming is here to stay.
Indy Film Fest Pick: 
While Open Mic Night After The Apocalypse might seem particularly apt, I am actually going with Out of Print for this selection. Showing at the Indiana Historical Society on Wednesday, the 24 at 9:30 p.m., this movie explores the changing world of publication. Look- with one out of five Americans no longer reading a single full book in a year, it's not just TV that's going down hard.
Let me know how the week goes- if you happen to head out to see Medora tonight at The Harrison Center Gym (also 9:30), don't forget to set your DVR. Jessie and the Rippers will be reuniting on the Jimmy Fallon show tonight, bringing you all the John Stamos yumminess you can handle.
Have a lovely week ya'll! (Let me know what your Indy Film Fest favorites are!)